Website Style Tile
Digital branding and style guidelines for smarter, more consistent website designs.
Your website's design should never happen by accident.
When people talk about website design, they usually mean the colors, typography, images, etc. In other words, the things that look like "design." And that's true, these parts are all part of the website's design. But they are just that, only part.
The other part is the structure or layout of each page template. The number of columns, the spacing between them, how they are arranged on a laptop monitor vs. a mobile device, etc. Both of these parts work together to make up the overall design of your website. Both are also important enough to your visitors' overall experience to make sure they are given enough time to be done properly.
This also means that each part of the design can be created independently of each other.
Using a website style tile gives you the freedom to explore structure and layout by nailing down your website's look and feel on its own.
A website style tile is the visual equivalent of a brand's print style guide. Instead of creating a single image file that includes both the layout and the brand decisions of the website all at once, a website style tile will include only the brand decisions.
How a style tile benefits your website:
Allowing the best people possible to focus on their areas of expertise while making decisions for your website. You can delegate the look and feel to a branding expert and layout and structure to a UI specialist or team.
Save time in the design stage when you know you will be using a framework. There are many website frameworks available to help speed production (Bootstrap, Genesis, etc.). If your website is using one, you already know the structure but just need the "skin" to lay over it. A style tile determines that skin, regardless of the layout.
Great for teams who prototype in the browser. Many website design and development teams using in-browser prototypes as a more natural means of determining the layout of a website-in-progress. A style tile fits seamlessly into this workflow.
Get started now!
Hire a branding and identity design expert to bring your brand online.
I entered the design industry with an emphasis on branding and identity design. While I have branched out from designing logos to include website design and front-end development, my focus remains on communicating your company's brand to the world first and foremost.
There is more to choosing the look and feel of your website than simply going with what looks good. I understand how the right mix of type, colors and graphics can create a reaction from your audience.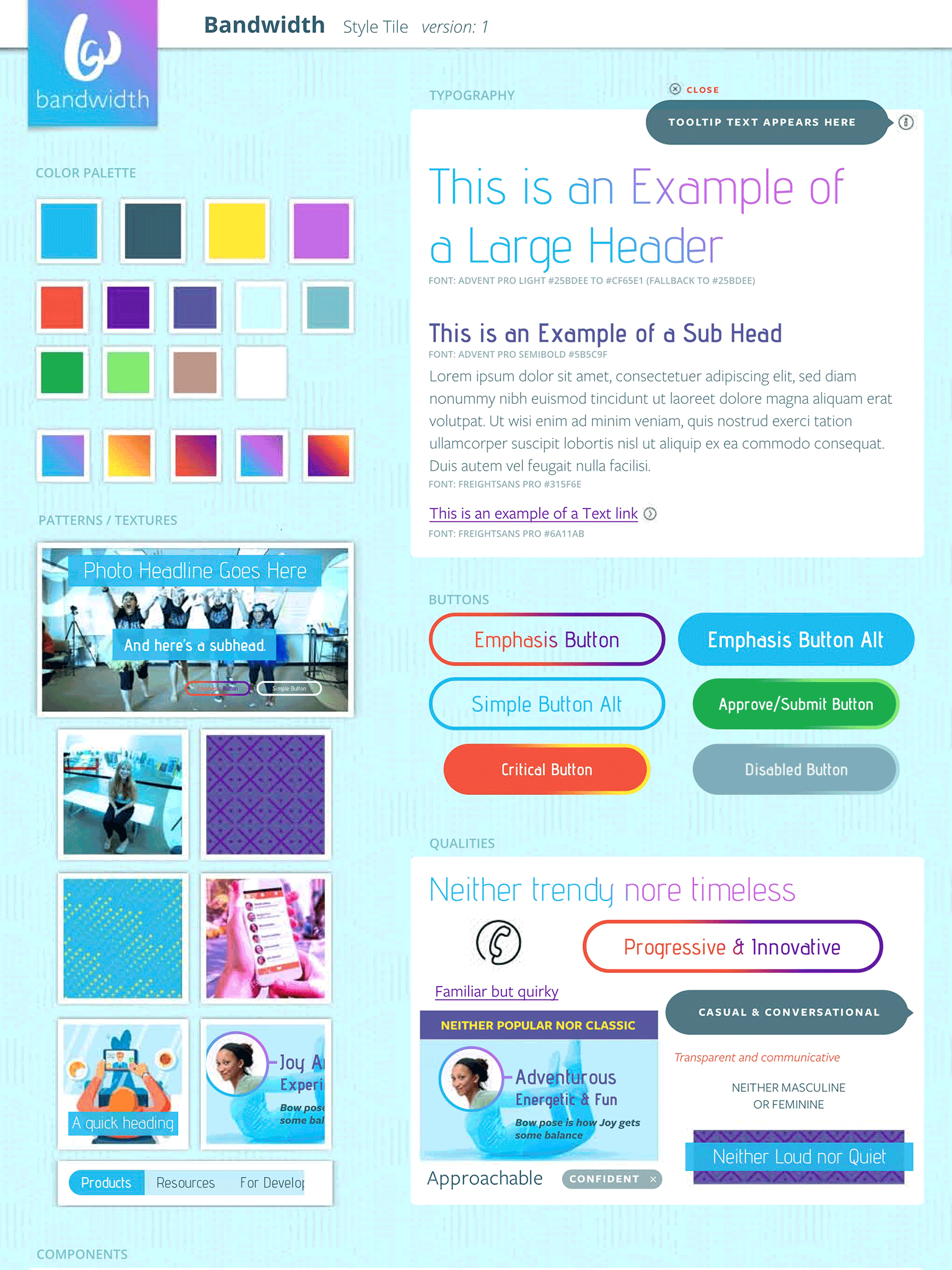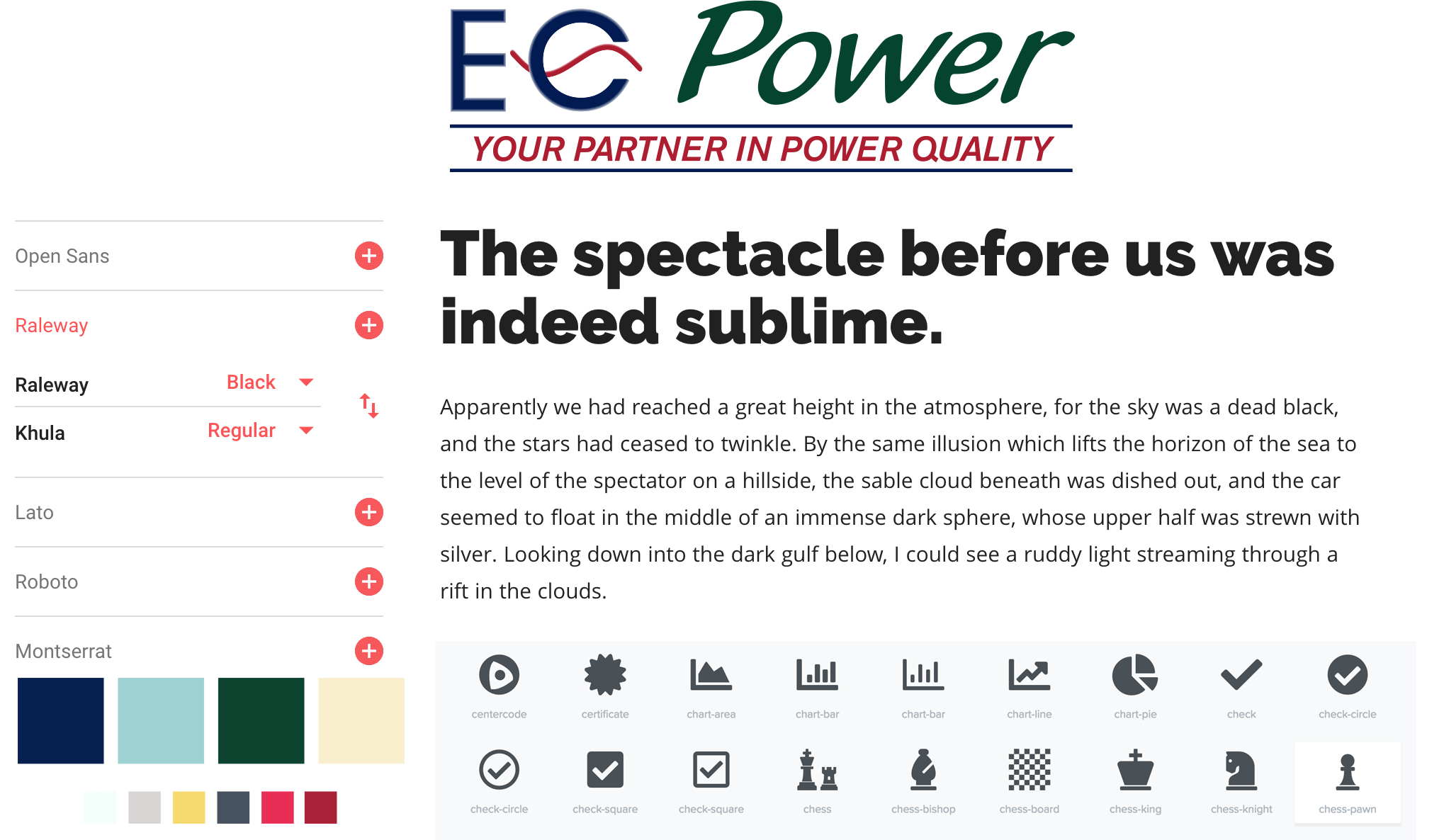 All website style tile packages include:
Custom UI element designs. No templates or recycled designs.
Collaborative revisions and refinements. We work together to create the perfect logo for your business.
Color theory, typography and iconography consulting. Understand what options create certain reactions from your audience.
Complete designs for all UI elements you need for your website. All headings, paragraphs, lists, navigation elements, buttons, forms and image treatments are included by default. We'll discuss your website ahead of time—any additional elements (carousels, tabs, accordions, etc.) you need will also be included in the final design.
Full access to original files in addition to flat images for previewing. You will receive the original files created in Adobe XD to share with your team.
Complete ownership over your website design. You own the final design for use how you see fit.
Turnaround in 2-4 weeks. We'll work in the timeframe that suits your business best.
Special pricing for small business owners and professional individuals. Savings available to help those just getting started!
Style tile packages average $1,500*
Ready to get started?
Contact me today to schedule an initial consult for a website style tile! By filling out this form you are requesting an initial consultation, which will be set at your convenience, after which you will receive an estimate for your website's style tile. All initial consultations and estimates are free and subject to your approval.
*Average pricing for medium-sized business and agencies looking to outsource. Small business owners and professional individuals qualify for special pricing.