Original EC Power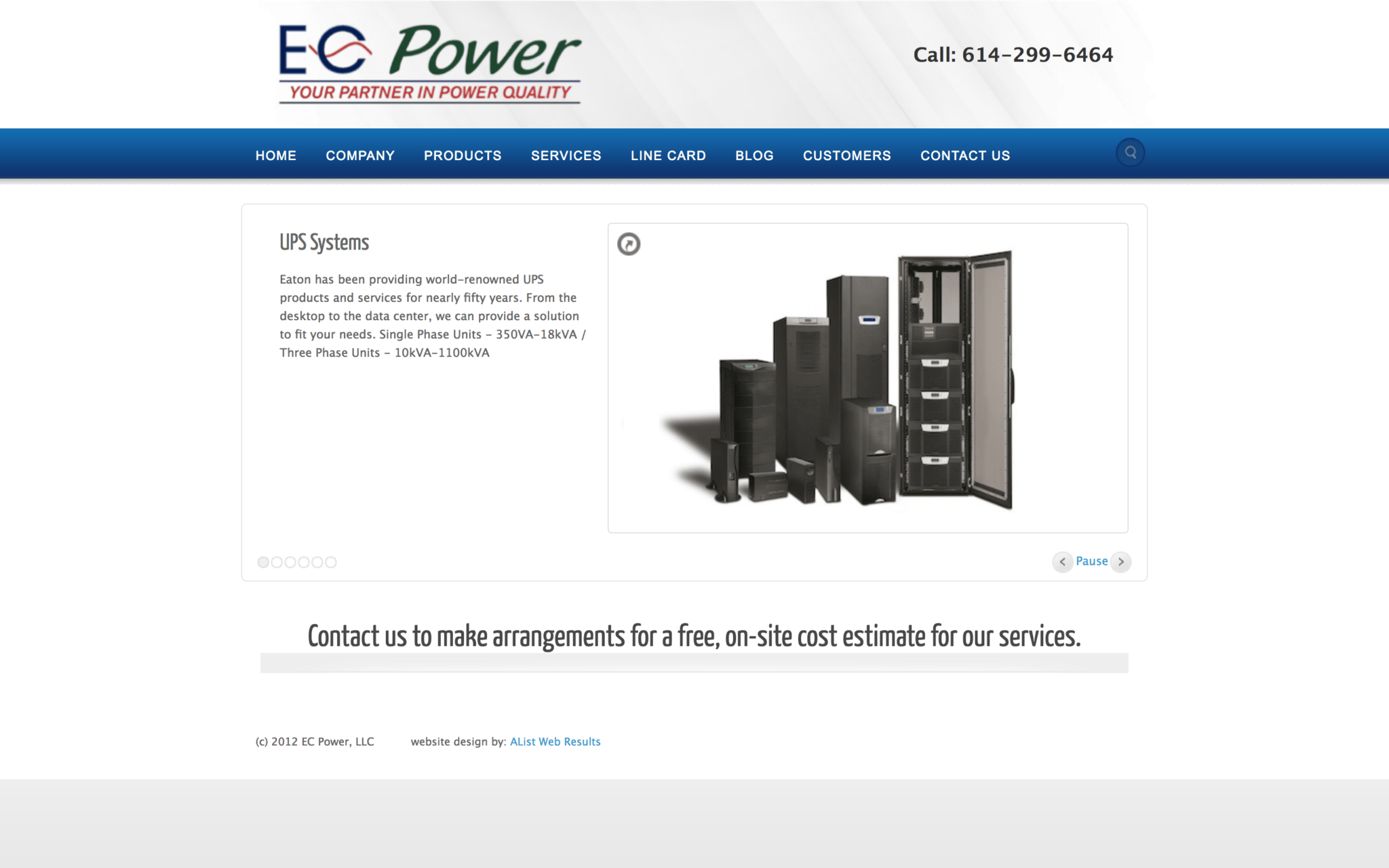 The Problem
The website functions closer to a print brochure without taking advantage of a website's interactivity.
Problem Details
There are no interactive calls to action to compel visitors to engage with the website. The homepage in particular is devoid of helpful links to more specific information on the website.
The logo and navigation banner take up a large amount of real estate on all site pages. Conversely, there are no redundant links or branding elements in the site's footer.
The font size is overall very small and difficult to read. Some website page content is embedded in images without ALT tags.
The code quality is inconsistent and includes errors. The experience does not build trust and is at times frustrating.
Updated EC Power

The Solution
The entire website was reorganized and redesigned with one goal in mind: to easily locate and request a single product from their expansive catalogue.
View Fullscreen
Solution Details
The brand is more strongly presented across the entire website. The color palette was updated to include key colors from the logo.
The navigation is easily accessible and supports in-context links and content.
Breadcrumbs and other visual cues were added to orient visitors quickly within the entire website's navigation.
A strong value-oriented call to action makes it easy for visitors to contact EC Power and is dynamic to suit the content or product featured on the page viewed.
The typography was updated to be easy to read and appropriate for on-screen reading. Headings are designed in a visual hierarchy for better organization.
A new custom WordPress theme was built based on the Bootstrap framework. Code is modern, well-documented for easy updates and provides a consistent user experience across all devices.
Original Applied Power Solutions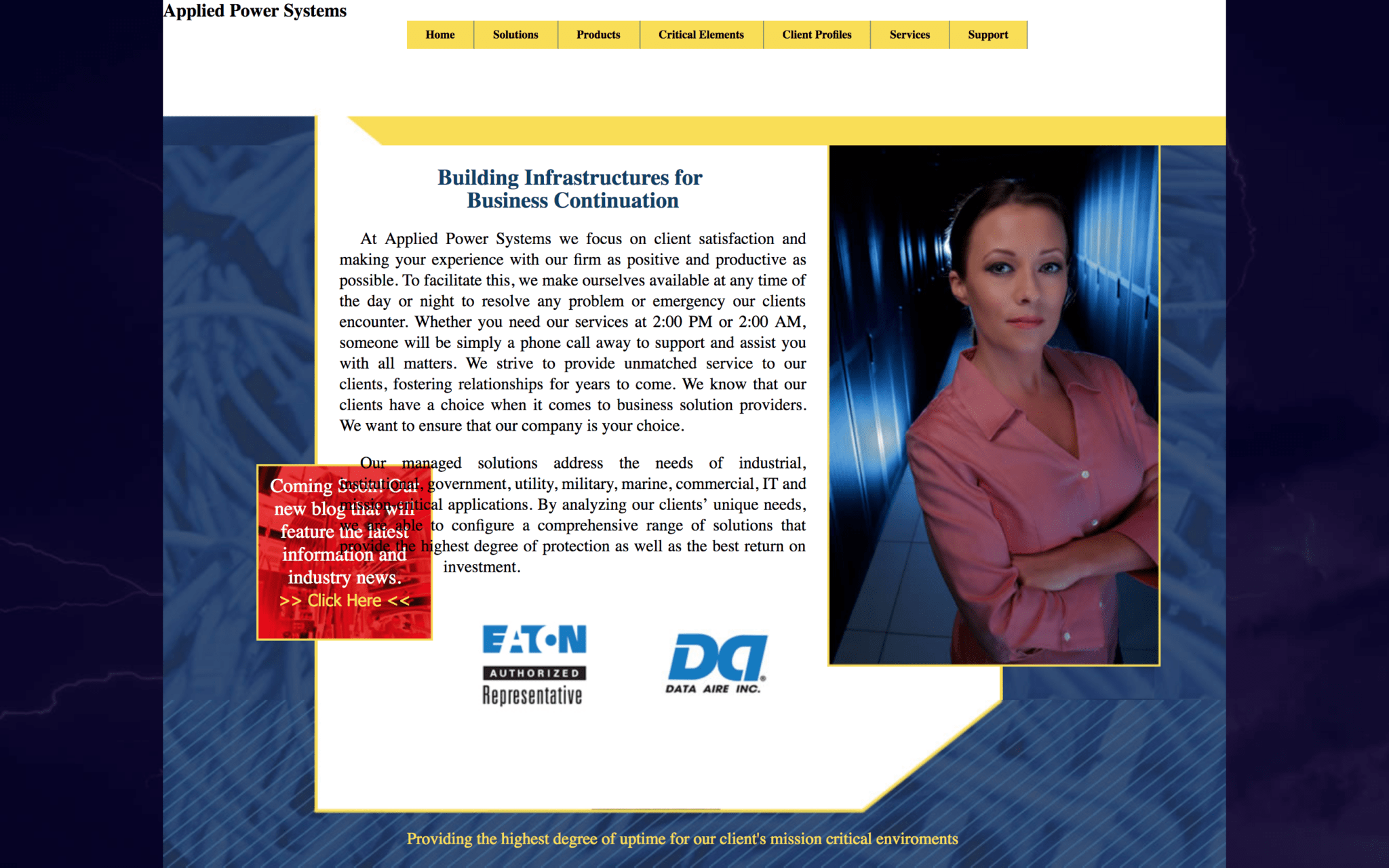 The Problem
An unfinished website that was pushed live with missing pages, design and code inconsistencies, and an outdated user interface overshadow a technology provider's capabilities.
Problem Details
There is no logo or branding presence on the website. Only a company name with a generic stock photograph to represent a regional distributing partner for a globally-recognized brand.
The website is unfinished and includes broken links and pages with placeholder content.
The design does not display well on modern browsers and devices.
The services and products provided by the company are not represented on the website.
There is no call to action to compel visitors to interact with the website or engage with the company.
Updated Applied Power Solutions

The Solution
A modern, organized website that leads visitors through critical information to a value-oriented call to action.
View Fullscreen
Solution Details
The company logo was added to the website header, and served as a jumping off point for the entire website design.
A responsive design allows visitors on all devices to benefit from an optimal experience with the website.
Products and services are easy to find—by navigation, logical filters, or search.
Calls to action are integrated in all pages, dynamically updated to be context-specific and provide immediate interaction opportunities.