Client's Original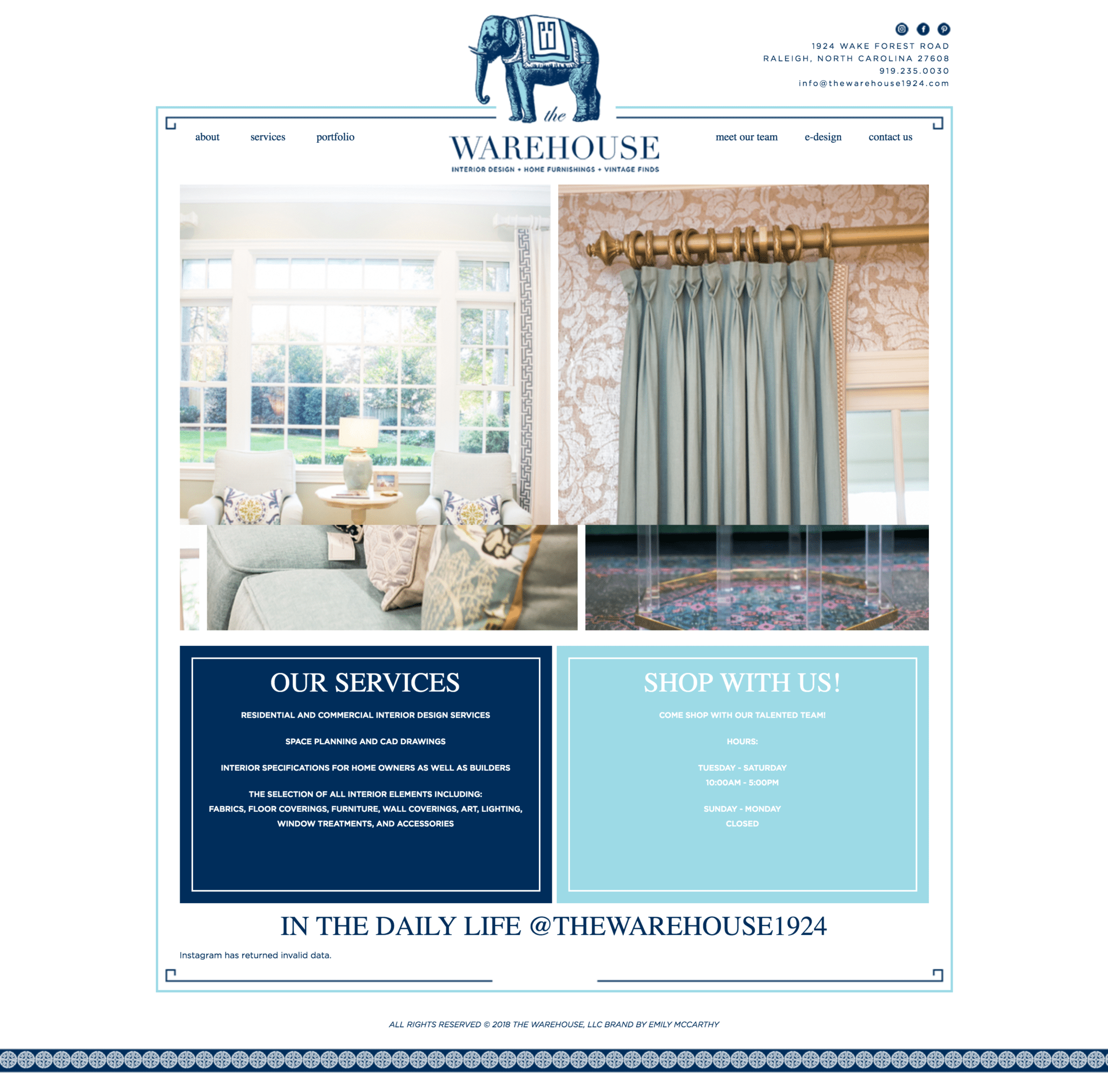 Overview
The Warehouse Interiors have two websites to manage. First, a mobile website and second, a dedicated desktop one. More importantly, neither directs visitors to the information they need. This Raleigh business needs a single custom WordPress website design that's easily managed and used by visitors.
Challenge Details
First and foremost, information is not easy to find by visitors. Because there is not enough content, search engines don't list it in search results.
Plus, key information is hard to find. Information like business hours, store address, and brands they carry.
In addition, the homepage design is dominated by a split image slideshow. Images are hard to update, which means they are outdated.
As an interior design business, it is important to show The Warehouse's style on the website. Currently, the website lacks personality and flair.
Moreover, the site is not responsive. Instead it has two separate themes for mobile and desktop accessibility. The website is difficult to manage and use.
Our Solution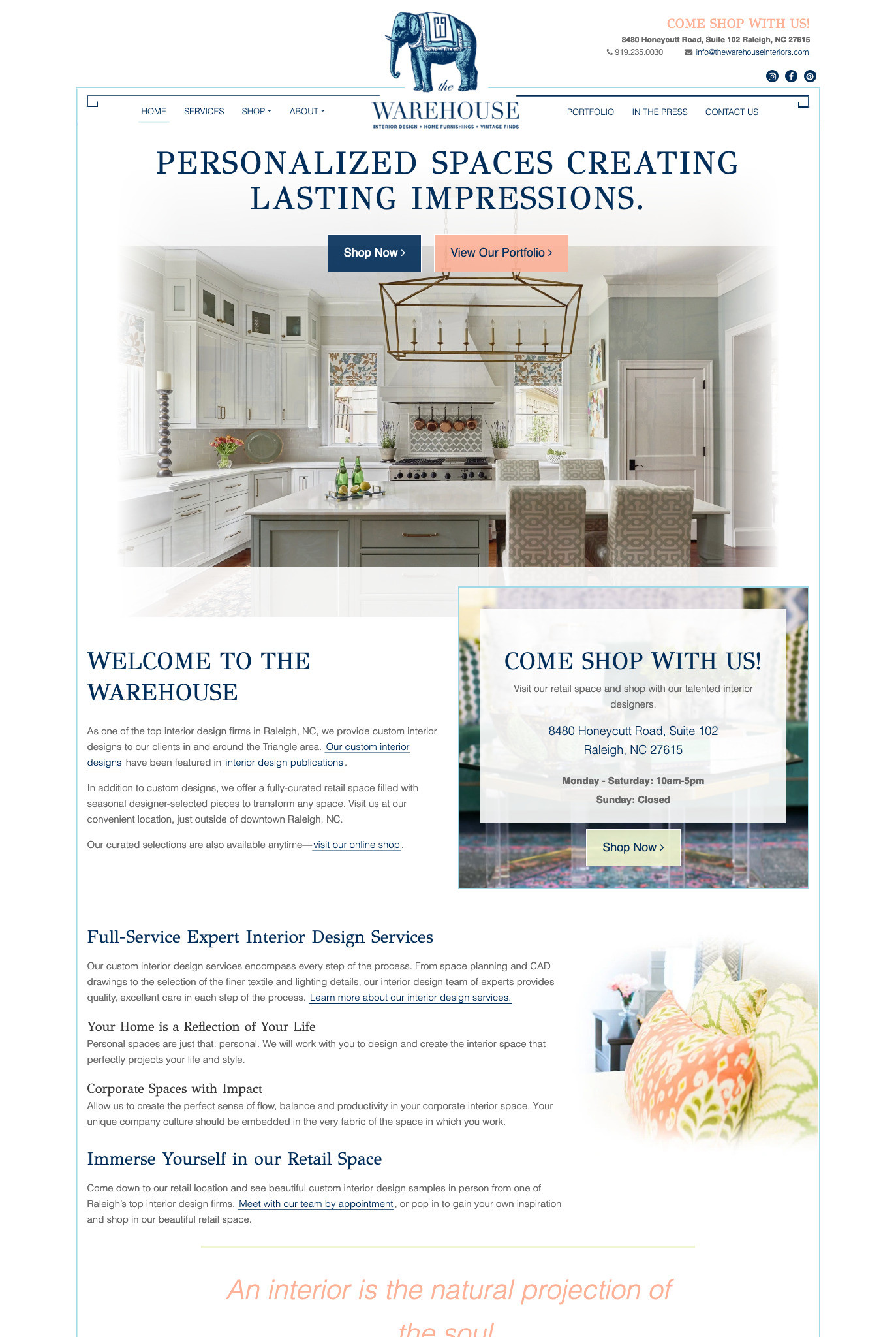 Overview
Ultimately, the updated website makes information important to customers easy to find. And, a single responsive custom WordPress website design provides better accessibility and ease of maintenance.
View Fullsize
Solution Details
First, we reorganized content into a modern website layout. Information is easy to find with more content, calls to action and in-context links.
New typography and an expanded color palette showcase the Warehouse Interior's style. Hence, the website is more inviting and visually appealing.
Second, the custom WordPress website design features portfolio images throughout. In addition, a simpler homepage slideshow creates impact. Best of all, it's easy to update to keep projects fresh.
Above all, renewed focus on visitor-oriented content boosts search engine visibility. So visitors locate the website easier, too.
Finally, the WordPress theme was rebuilt from the ground up as a single responsive website. Now, there is better accessibility across devices and the website is easier to update and maintain.
In summary: Your visitors deserve an awesome website experience.
The Warehouse Interiors recognized the challenges their visitors faced. For this reason, their new custom WordPress website design that supports their business and converts visitors into customers. Plus, we made it even easier to own, operate and manage the website in the process.
Now, it's your turn.