Client's Original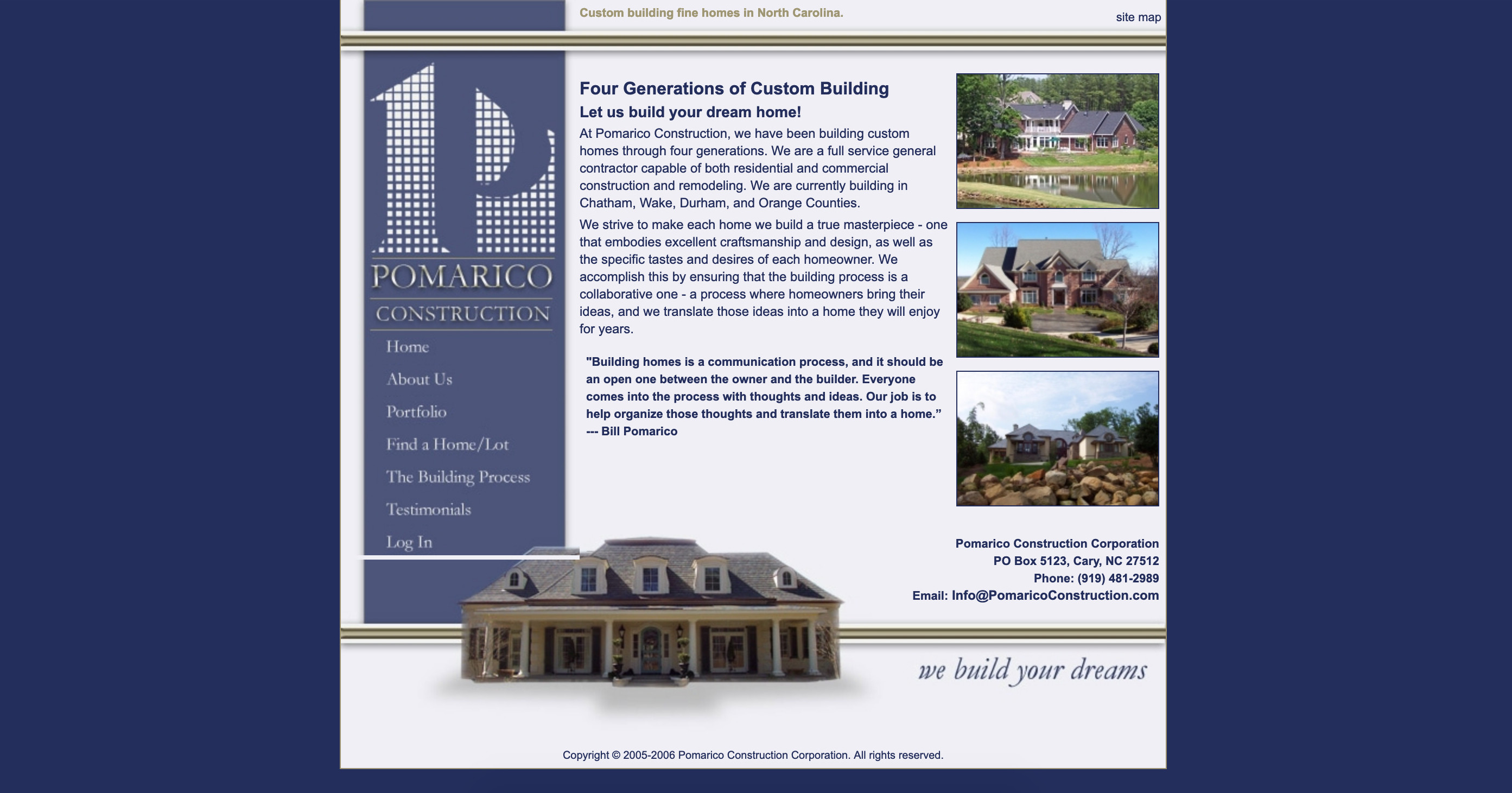 Overview
Pomarico Construction is a well-known and respected name in NC custom homebuilding, but their outdated portfolio website was hard to navigate. Plus, they could not update content directly without knowing HTML.
Challenge Details
Pomarico Construction builds custom homes and serves a high-end market. Therefore, their website must show their range and craftsmanship to prospective clients.
New projects need to be added soon after completion.
Images are everything to a custom portfolio website and must both display beautifully and download quickly on all devices.
Modern websites must be easy to use, accessible and responsive.
Images need special care to be visible by search engines.
Our Solution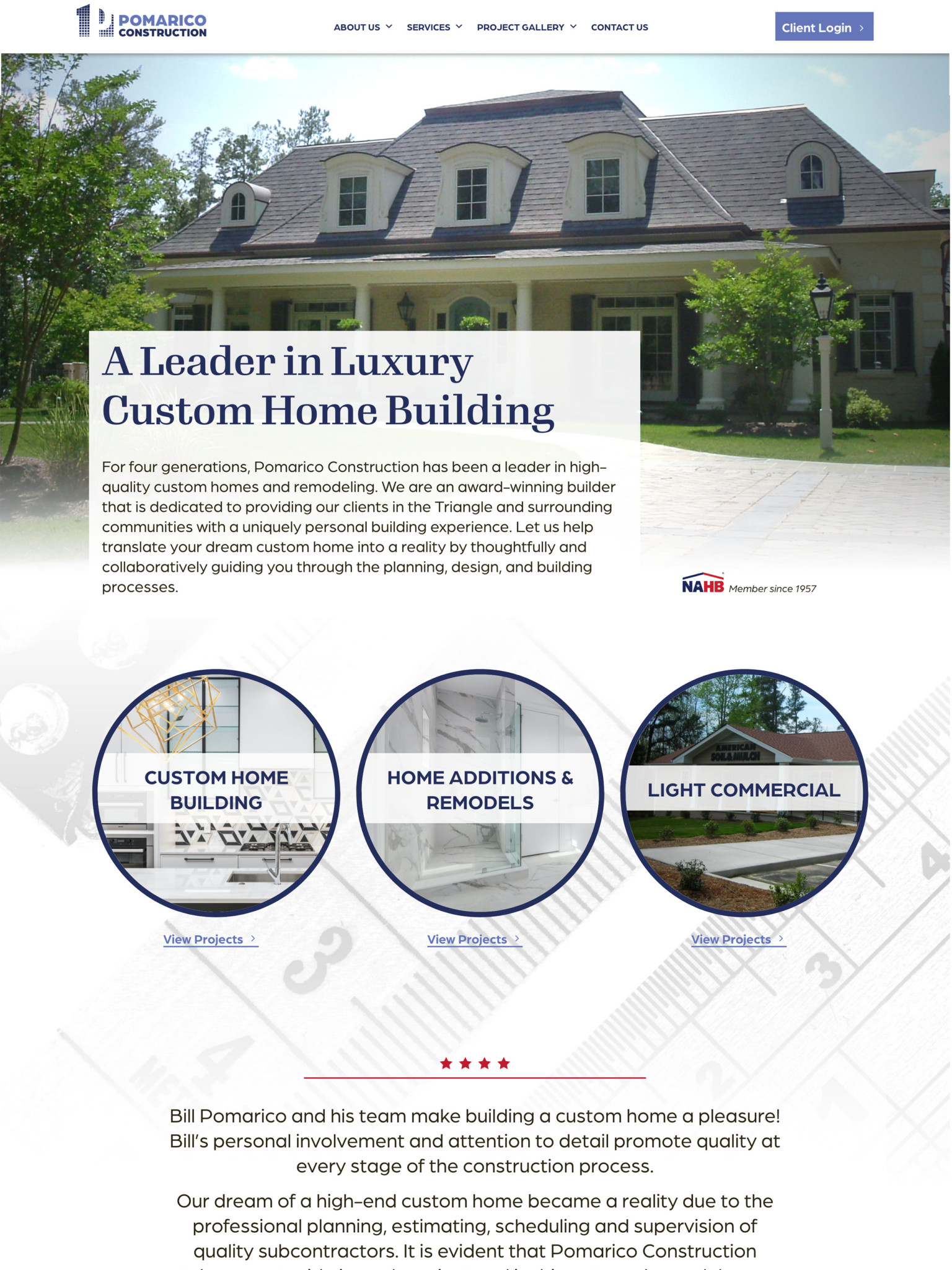 Overview
A custom portfolio website designed and built using WordPress. As a result, Pomarico Construction's goals—both internal and external—are met.
View Fullsize
Solution Details
We built the the custom portfolio website on the WordPress CMS. That is why content editing is now easy and efficient.
Responsive design shows the best version of the website for the device visitors are using.
We used responsive image markup to optimize Pomarico Construction's images. In other words, visitors download the right size image for their device, saving bandwidth.
In addition to space-saving optimization, image ALT tags are managed through the website Dashboard and show up on the front end. Images with ALT tags are now visible to search engines.
Galleries are organized by project and by feature. As a result, visitors navigate the site based on their needs. Whether searching for similar projects or browsing for overall inspiration, the portfolio experience is tailored to them.
Testimonials are featured in the design. So new visitors see their long-standing reputation.