The Challenge
Overview
A small party rental business needed a logo. With a higher-end clientele and a focus on weddings, this eastern NC logo design must balance fun, professionalism, and focus. That is to say, literal photobooth focus.
Challenge Details
Above all, emphasis on photobooth rentals is essential. This is the crux of their business.
Their events are mostly weddings. For this reason, the logo must speak to southern brides and wedding planners.
On the contrary, weddings are not their only events.
Lastly, they are not strictly limited to only the eastern NC coast. The name is set, but the logo can convey range.
Our Solution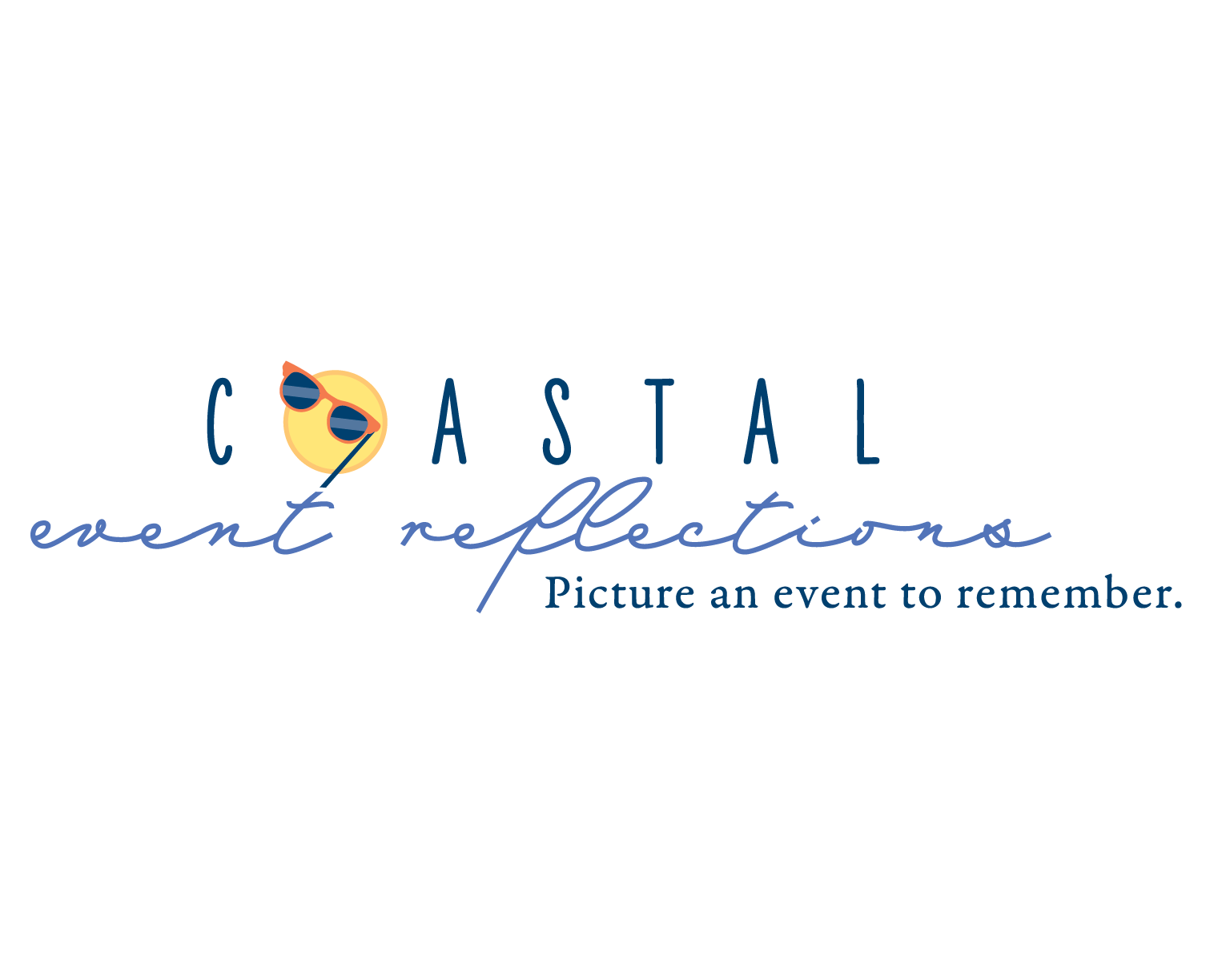 Overview
For this eastern NC logo design, we kept small details from their informal first logo. Next, we emphasized their primary business—photobooth rentals—with new visuals and a clear yet playful tagline.
View Fullsize
Solution Details
First and foremost, their existing business is in photobooth rentals. The sunglass prop icon honors that and leaves space within the logo for future growth.
Similarly, a new tagline cuts to the quick of their mission: We capture lasting memories of your epic event.
Next, fonts were chosen with weddings in mind. We erred on the casual side of scripts and serifs in a nod to hand-lettered wedding invitations. Similarly, a minimalist sans-serif as the focal turns "Coastal" into a state of mind, as opposed to a physical location.
While weddings were the driving force behind these choices, the casual nature extends their reach to all high-end events.
Their original logo featured a wave. The script font is not just a connection to hand-lettered invitations, but also a callback to ocean waves.
Finally, we chose a color palette with touches of unexpected fun (bright yellows and oranges) and paired them with classy, dignified blues. This logo shows up ready to party, and do it in style.
So, let's create the best logo to communicate your mission!
Coastal Event Reflections reached out with a mission, they just needed guidance to project it. Now, their logo declares their mission to a wide but identifiable audience. How about your mission?
Request a brief 15 minute consultation with the designer behind this project. Together, we've got this!