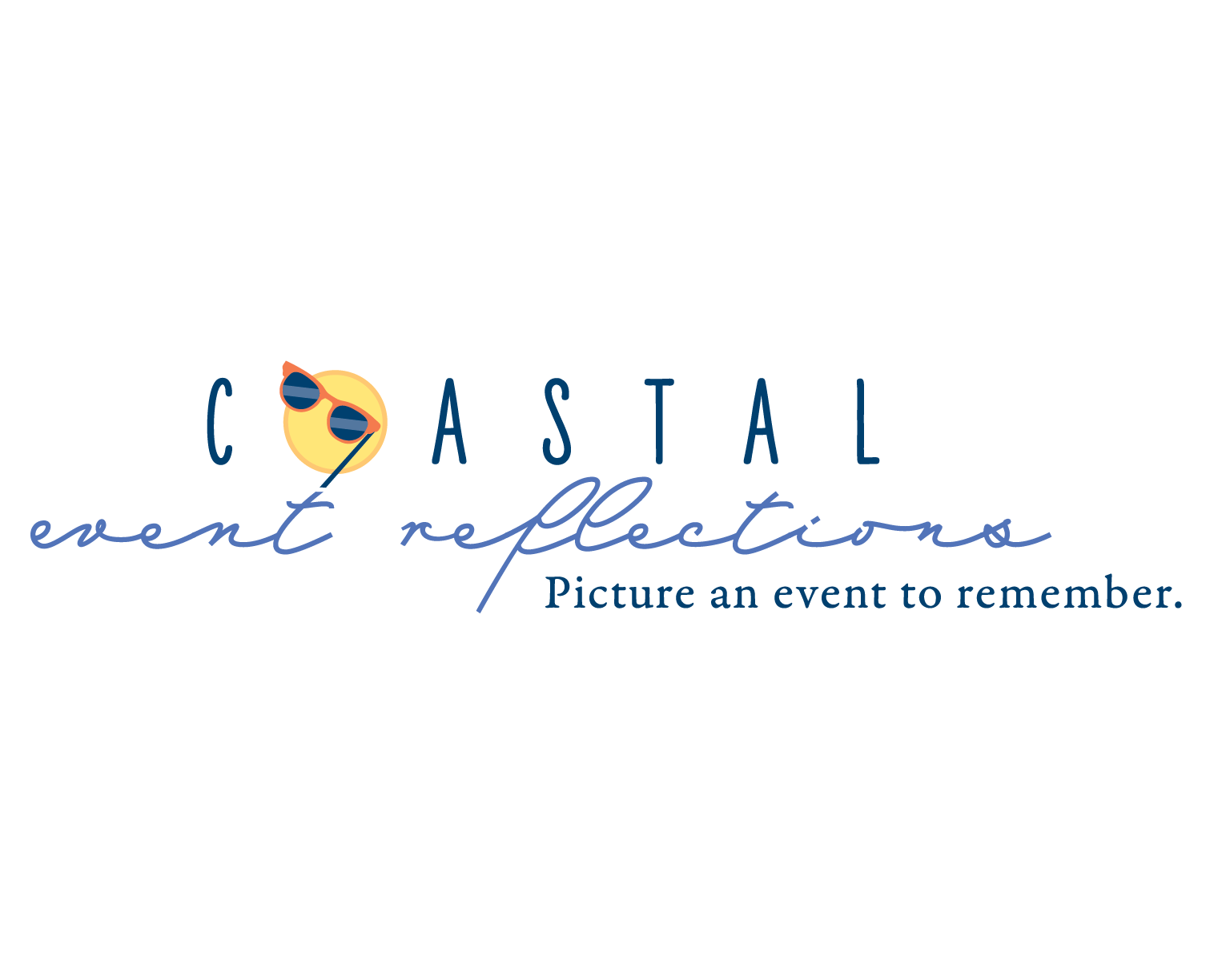 Logo Design
Fun professionalism with a touch of whimsy—the right attitude for a wedding and party photo booth rental brand.
View Fullsize
Project Details
First and foremost, Coastal Event Reflections needed to communicate their biggest rental business—photo booths—to their biggest audience. With this being southern brides, grooms and wedding planners their brand must speak to both refinement and fun.
Conversely, the company plans to expand their rental line. The logo required flexibility to cover all aspects of party rentals in addition to clearly communicating photo booth rentals specifically.
Their prior logo featured a wave element that became a recognizable icon for the brand. Ideally, this piece would not be lost in the process.
Above all, the audience is fun-loving and ready to spend money on an event.
With all this in mind, the new logo design features a stick prop as the main icon. In combination with the unique tagline—"Picture an event to remember"—the base service is anchored as photo booth rentals.
At the same time, typography is elegant and widely spaced. The script font brings to mind ocean waves, evolving the wave icon from the company's first logo.
Moreover, the color palette is modern and unexpected. Shades of blue as an alternative to traditional black keep things fresh yet provide a neutral backdrop for the energetic yellow and orange of the icon.
As a result, the new logo conveys fun frivolity captured with photographic keepsakes for high class events.
Set up a call to discuss your company branding today!
All consults and estimates are provided free of charge and you will have the final say before any paid work begins.