First and foremost, your website provides insight into your audience unlike any other marketing medium.
Contrary to an advertising campaign or a short-lived social media post, your website gives your business an opportunity to foster an interactive relationship with your audience. In other words, your website will evolve as visitors use it. In addition, you will gain a better understanding of what your visitors need from your website. Goal-tracking with website analytics bridges the gap between the goals you identified for your website and the expectations your audience has.
How can you begin goal-tracking with website analytics?
While there are many tools available, the most familiar is likely Google Analytics. Getting started with Google Analytics is simple:
First, sign up for an account. Either you or your developer can be the owner of the account, but you should both have access.
Second, your developer may opt to create two or three additional accounts on your behalf: Google Tag Manager, Google Search Console, and Bing Webmaster Tools.
Last, the necessary tracking code linking your website with your accounts is installed.
Looking back at the second item in that list, you'll see that we have identified three additional resources beyond Google Analytics. Let's pause for a quick second to talk about what they are and why we need them.
Google Tag Manager is a one-stop hub for a variety of analytics tracking tools—not just Google.
Over time, you may find you need more in-depth or specific goal-tracking website analytics than Google Analytics has to offer. Previously, each service needed to be installed to your website separately. This led to highly-tracked websites being weighed down with dependencies.
Instead of putting the burden of gaining insight into your end users onto your end users, Google Tag Manager lightens the load. Once installed, you can add and remove tracking services through a single Dashboard and Publish them to your website.
Google Search Console enables search query tracking when visitors arrive from Google.
If you have experience clicking around in Google Analytics, you have likely noticed that search queries are no longer reported automatically. In order to access this information, you need to set up this separate service.
This one is best set up by your developer, since you need to verify access to your website through either the file transfer protocol (FTP) or your hosting service.
Similarly, Bing Webmaster Tools does the same for visitors who use Bing.
Similar to Google Search Console, this service shows you search queries that list your website made on Bing. Again, your access will need to be verified and this service is probably best set up by your developer.
Whether your website is found more on Google or on Bing depends heavily on your audience. Thankfully, with Google Analytics you'll be able to learn which search engine your audience prefers.
Now that you're set up, let's make sure you get the most out of your website analytics.
Being specific when it comes to setting your goals allows you to refine the entire process. On the contrary, vague goals will yield very general insights to your audience.
Lastly, here are my preferred reports for goal-tracking with website analytics.
Despite having set up goals and funnels in Google Analytics, there is more to goal-tracking with website analytics than only viewing the reports found under Goals (though that's part of it). It can feel overwhelming, especially if you're new to the service. Below, I've outlined the different things I like to track against a website's overall goals, and what reports I use.
First, is the audience who we expect it to be?
Seems like an impossible question, but in reality there are key reports we can check to make sure that our audience is made up of people who reasonably would be prospective customers. These reports include: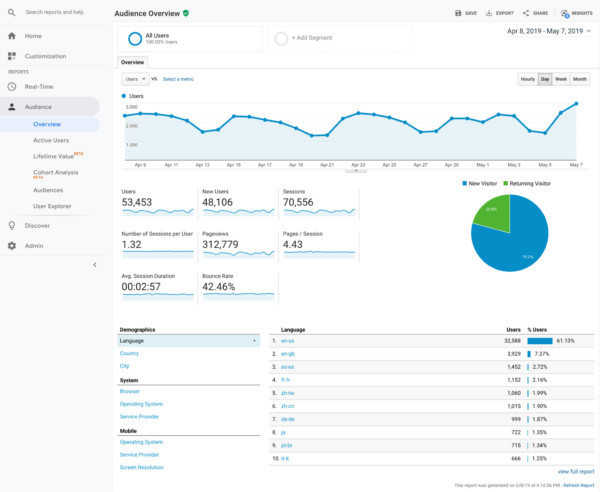 Audience > Overview: Pay attention to your New vs. Returning visitors. It is unlikely a brand new visitor will become a customer on day one. Plus, returning visitors are your more engaged prospects. Either your website is a consistent return in their search queries, or they recognize the value in what you offer themselves. Both are good signs.
Audience > Geo > Location: If your customer base is regional, this report will tell you if your website is viewed by members of your target market. In addition, aim for your bounce rate within your sales region to be lower than outside it.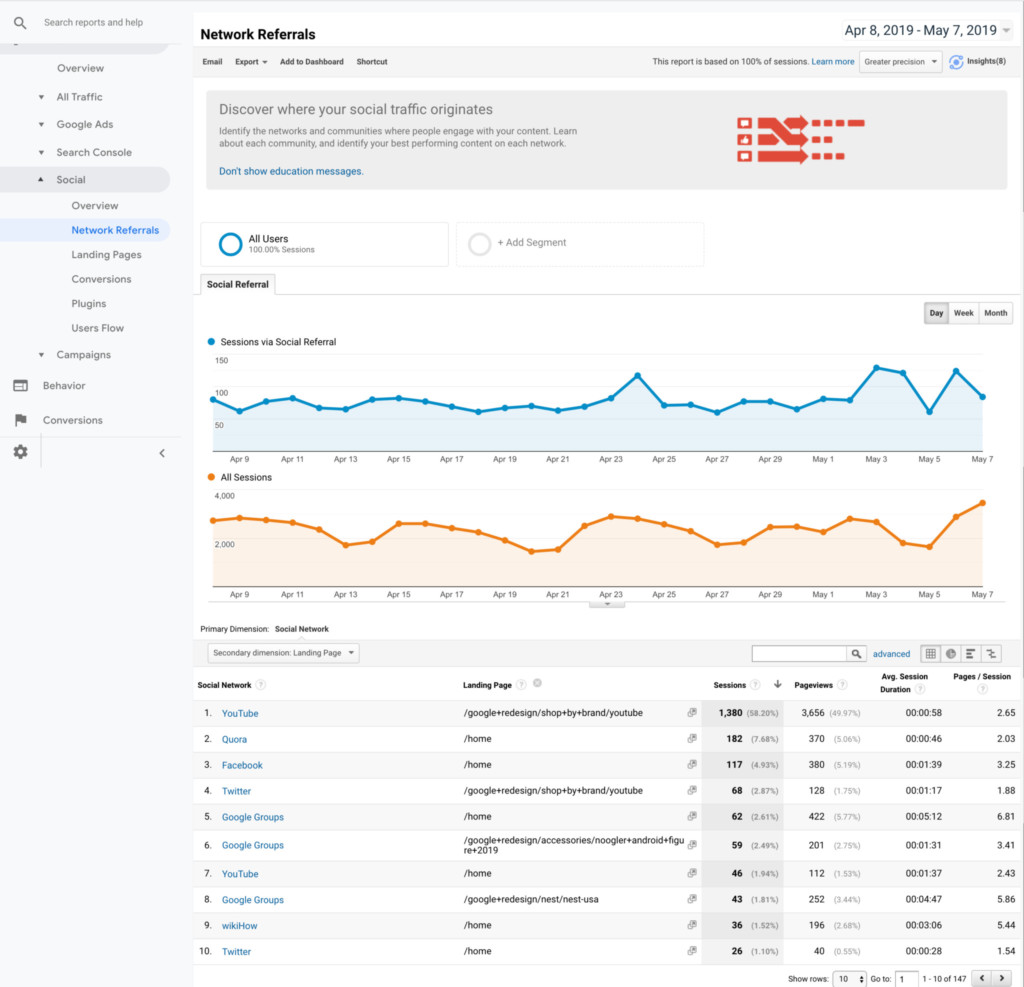 Acquisition > Social > Network Referrals: This report helps you gauge engagement with your content outside of the website itself. Moreover, it tells you if your audience is a member of your social network. Last, do visitors share your content?
Acquisition > Search Console > Queries: Even if you are not using an aggressive SEO strategy, knowing the keywords that lead visitors to your website is helpful. For example, you'll know if the searches used match your company's products or services.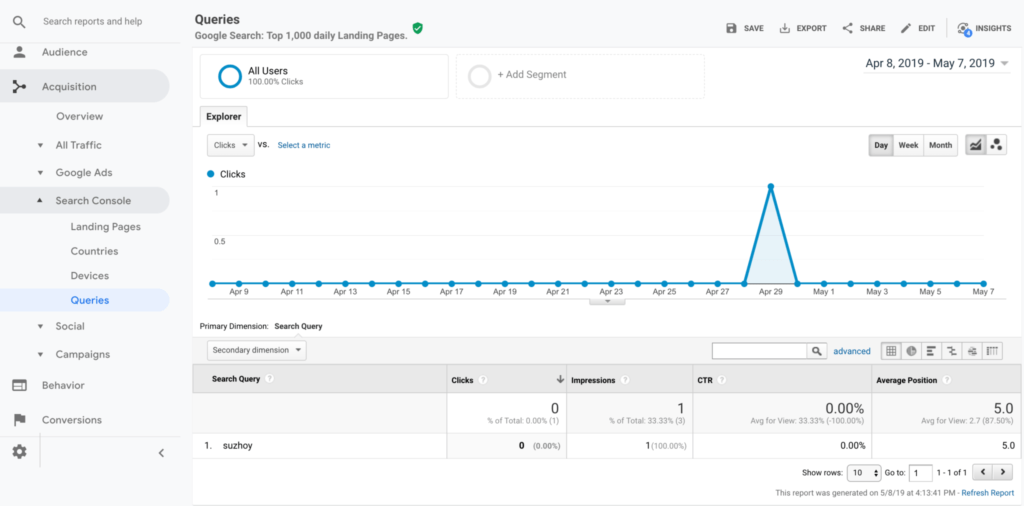 Next, is technology getting in the way?
We definitely hope not. But, hope is not a strategy. And technology is constantly evolving. Part of goal-tracking with website analytics is tearing down obstacles before they are insurmountable. Ultimately, it comes down to regularly testing your website either on the devices your visitors use, or as close to it as you can get.
This can get deep in your website analytics, but you can get a good idea from these reports: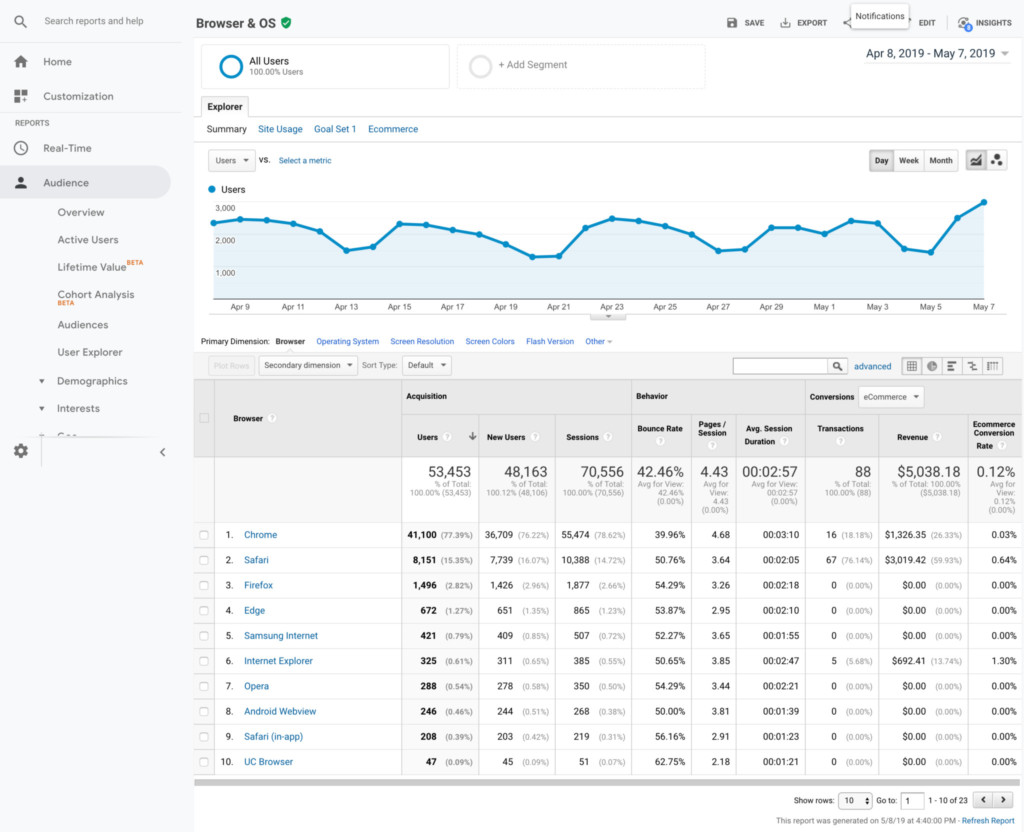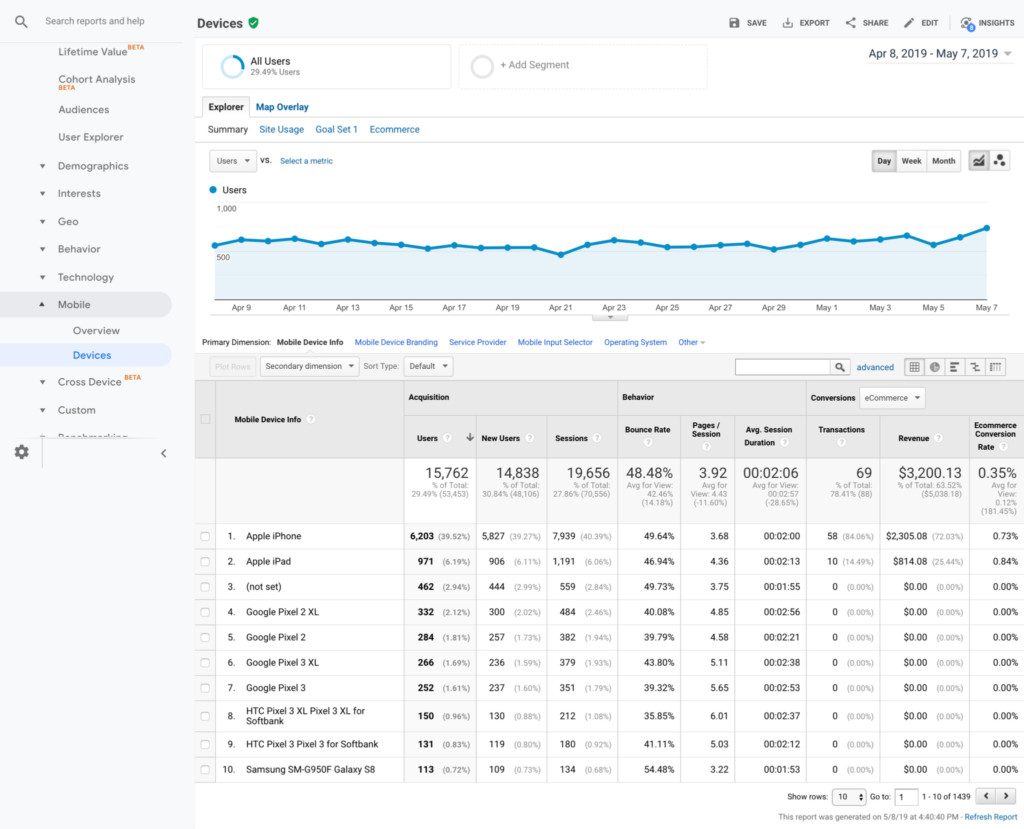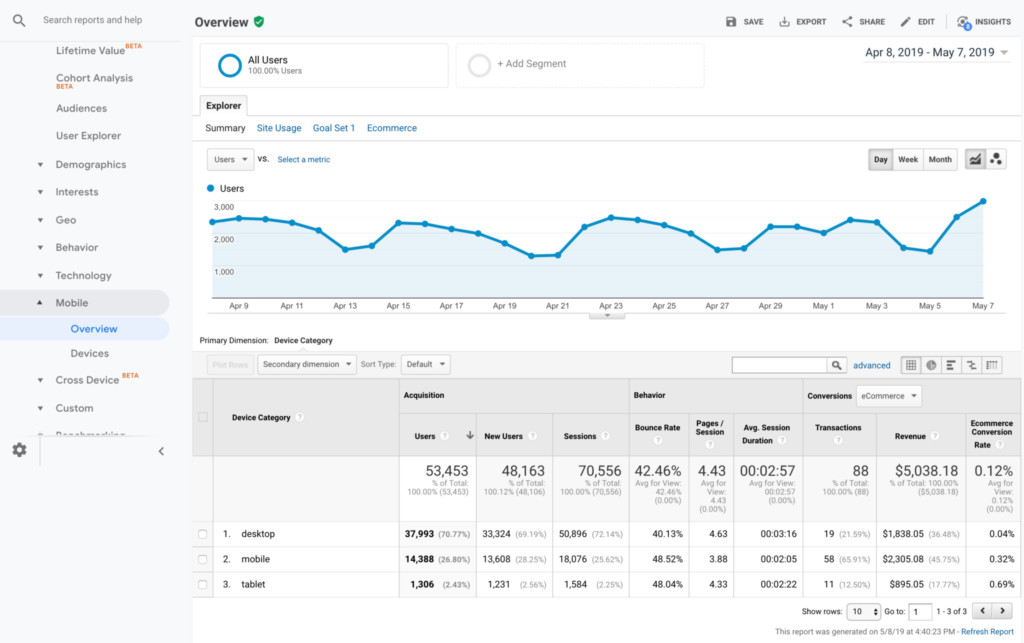 Finally, are your goals being met?
Ultimately, we've been goal-tracking with website analytics through all of these reports. Websites with low return audiences, excessive visits outside their sales region, and inconsistent experiences on popular devices are not ones that show high conversion rates when it comes to goals. However, if you've diligently maintained and tested your website and have attracted repeat visitors, these reports can show you specifically where to fine-tune your funnels:
Conversions > Goals > Overview and Behavior > Events > Overview : These high-level goal-tracking reports tell you which goals are completed by visitors.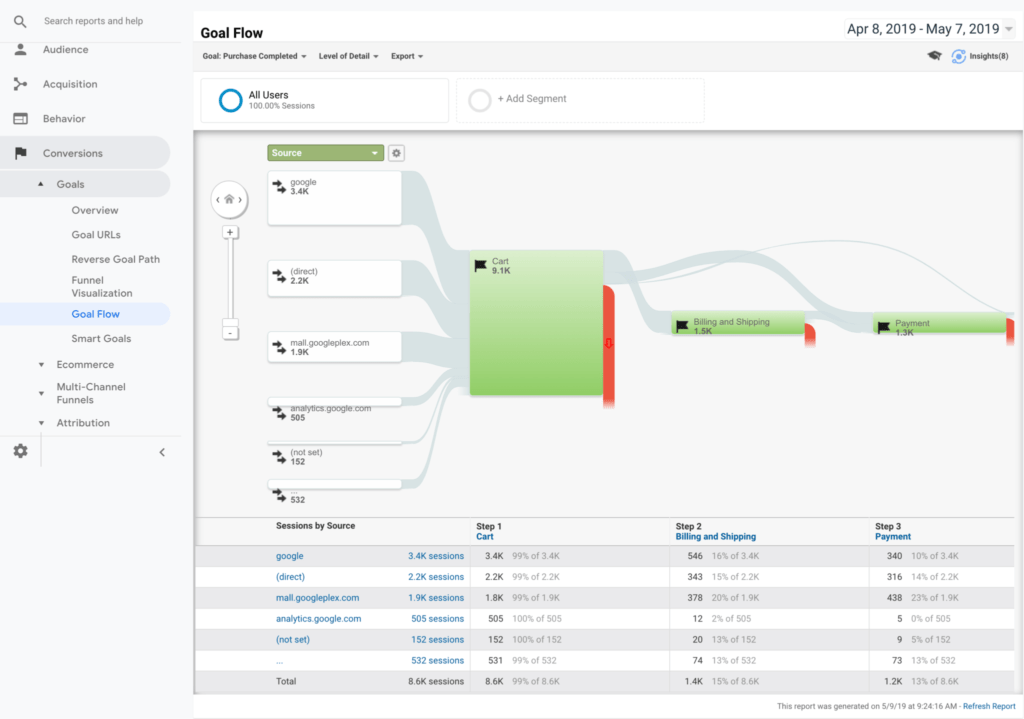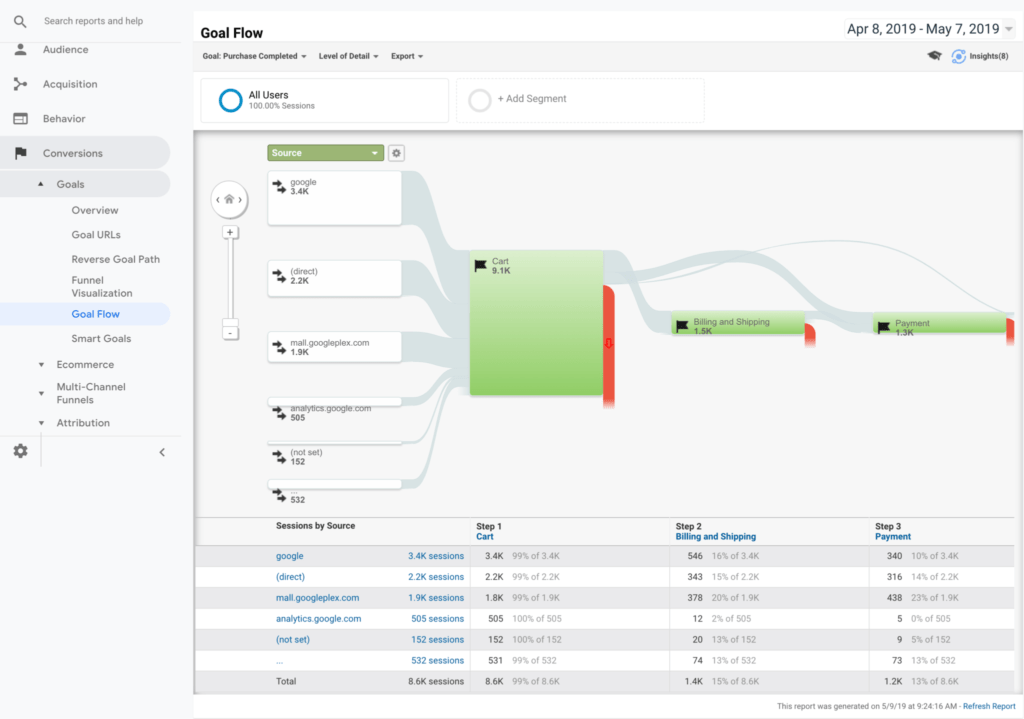 Conversions > Goals > Goal Flow and Behavior > Events > Event Flow : As you click through these interactive reports, take note of pages within your funnels with high drop-offs.
Whether your website is tracking Goals or Behaviors is entirely up to how it is set up. Be involved in the set-up process so you know where to look.